These belts main feature is transversal stiffness to allow the belt not to flex itself in inclined or vertical demanding applications. They work as FLEXOBORD base belt.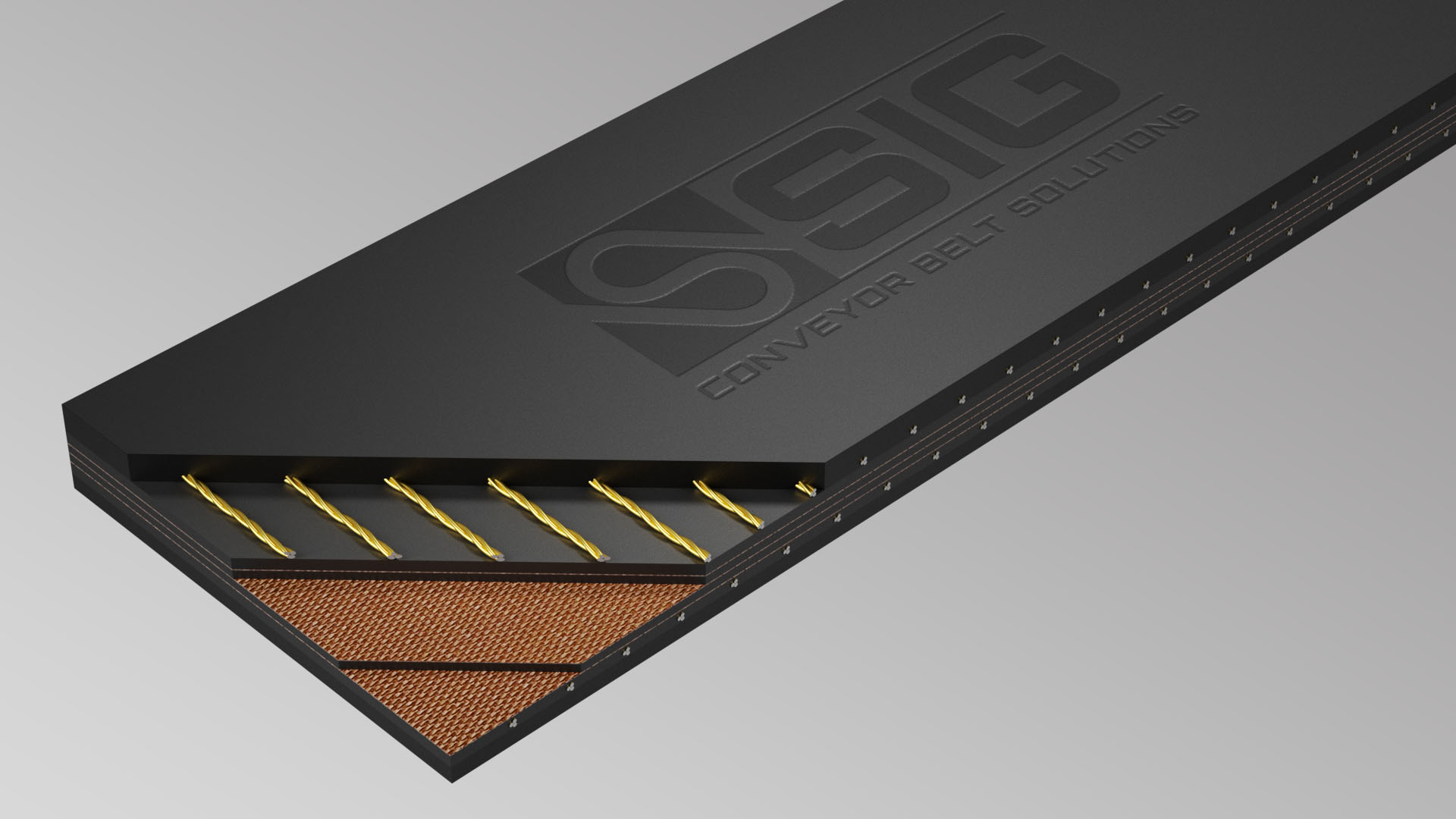 CROSSRIGID SR®
Composed by a mix of multi-ply synthetic carcass and suitable steel reinforcement to ensure high transversal stiffness for any kind of Flexobord applications, up to the heaviest.
They are provided only with moulded edges.
This base belt can be supplied as indipendent product with the brand name CROSSRIGID®.


CROSSRIGID ST®
Designed for the heaviest applications where high elevation and/or conveying capacity are involved, it is composed by longitudinal steel cables with a special transversal steel reinforcement to assure the required stiffness.
Full range is available from 1250 to 3500 KN/m; for the correct base belt choice.